Air Duct Cleaning, Dryer Vent Cleaning, Chimney Cleaning, and Commercial HVAC Cleaning In Manchester, Toms River, Brick, Colts Neck, Jackson, Howell, NJ, and the Surrounding Areas
Breathe CLEAN air today, feel SUPER tomorrow!
At HVAC Cleaning Specialists, we are your trusted source for air duct cleaning throughout New Jersey: in Manchester, Toms River, Brick, Colts Neck, Jackson, Howell, NJ, townships and the surrounding areas. As a family-owned business with over 18 years of experience, you can trust our quality of service and professional expertise.
We help people throughout the state prevent health problems and breathe clean air with our residential and commercial HVAC cleaning services, including dryer vent cleaning, air duct cleaning, chimney cleaning, and furnace cleaning.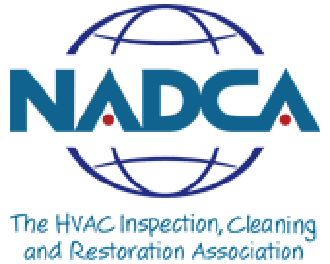 Keep your heating and cooling system running smoothly and efficiently with affordable air duct cleaning from our team at HVAC Cleaning Specialists.
Customer Reviews
Read what our customers are saying about HVAC Cleaning Specialists of New Jersey.
Quote 10

Their work was very meticulous and they were very patient with explaining the work. They were very methodical, approachable and did a fabulous job. Usually I don't believe too much in ratings given by others, and I use them just as reference. But now I can confirm the 5 star ...

Quote 11

Doug and his crew were very prompt, courteous, neat with cleanup, shared information concerning our heating system & duct cleaning process, very professional and was very knowledgeable in HVAC. I think they did an EXCELLENT if not BETTER job!

Quote 12

Before service air inside the house was feeling heavy. We were constantly sneezing congested nose running nose. Once they finished the heat system cleaning We felt the difference. Fresher air and no more mold odors.

Quote 13

Doug was a pleasure to work with and exceeded my expectations on how the process was conducted & the achieved results. Contact them with confidence.

Quote 14

They are great with communication and relaying all the services they offer. They did everything quick and efficiently. Doug also sent us before and after pictures of what they did. Highly would recommend!! We are a supporter of small business!!

Quote 15

Doug was extremely professional and I will recommend him to friends and family!

Quote 16

Called at 9:30am on a Monday after realizing we had an HOA deadline for our dryer vent. An hour drive later he was there with his team! So professional, courteous and engaging. And done in literally 10 minutes. Thank you Doug!

Quote 17

Doug was very communicative, responsive, and professional. I am very pleased with their work. Highly recommended!

Quote 18

Looking for HVAC services, I decided to search companies and read reviews. After the awesome reviews, I called. Father and son business far exceeded my expectations… on time, extremely knowledgeable, professional, super kind and the prices were outstanding!! When you open your home door to someone you don't know… you ...

Quote 19

Doug, the owner was responsive and communicative from the beginning. He was understanding of when I asked for a heads up so we could keep my dog out of the way. He came when he said he would, finished within the timeframe he gave, explained everything before he began the ...

Quote 20

I'm the skeptic, my friend suggested i give Doug a call and I did, Doug said he was available Wednesday at 9am, Doug and his son was at house at 8:50 in the morning , very professional and i'm not going lie, the flow of the air is much better. ...

Quote 21

Also I had a minor question and Doug responded quickly and even came back to check. Excellent service.

Quote 22

Very professional, and a pleasure to work with. Competitive pricing and top quality job. We are happy to have found Doug's team; will be recommending them to our friends and neighbors as well.

Quote 1

Super informative and efficient. Highly recommend! Feel the air in breathing is super clean now.

Quote 2

Very professional honest and reliable

Quote 3

Doug explained the process & was quick!

Quote 4

We recently bought our house and thought it would be a good idea to get the air ducts cleaned and I'm so happy that we did! The before and after pictures are pretty scary, I feel so happy that my family and I are now breathing cleaner air. Thank you, ...

Quote 5

He gave the best price, was the most honest of all companies quoted, and came within 24 hours to get the job done!

Quote 6

Before and after pictures help to appreciate extent of improvement. Would highly recommend

Quote 7

Came in a truck on time with a big negative air machine and air compressor. Good quality - paid attention to details from setup, start and finish. Spent good amount of time to ensure each duct has been thoroughly cleaned, also provided B4 and After photo to show result. Spent 3+ ...

Quote 8

Guys are very nice, work fast, cleaning after job.
READ MORE REVIEWS
Frequently Asked Questions about
HVAC and Air Duct Cleaning
Why Choose us?
HVAC Cleaning Specialists is a father and son owned and operated business. Through hard work and dedication, we mastered our craft with the best techniques to provide the most efficient cleaning for your ducts. The level of care taken on each site; will make you feel like you're part of the family.
Call HVAC Cleaning Specialists today!
For affordable air duct cleaning in Manchester, Toms River, Brick, Colts Neck, Jackson, Howell, NJ, and the surrounding areas.
732-703-7727
Industry News & Updates
5 reasons to opt for professional furnace cleaning services Opting for professional furnace cleaning services ...

6 things to know about chimney sweep Chimney sweeps play a crucial role in maintaining ...

5 reasons to opt for professional dryer vent cleaning Opting for professional dryer ...
Call or schedule an appointment with the
HVAC Cleaning Specialists of New Jersey!