Air Duct Cleaning and Dryer Vent Cleaning in Edison, NJ
Your home or business needs your HVAC system to work properly and efficiently in Edison, NJ to keep the indoor air comfortable no matter the time of year. But if they are clogged with dust, dirt, pollen, and other contaminants, everyone's health will suffer. That's why it is important to work with HVAC Cleaning Specialists to have us perform an air duct cleaning at your location to clean up your air ducts and the rest of your HVAC system. But there are other ducts to be aware of because without regular cleaning they might lead to a fire. Your dryer vents can get clogged with lint and constrict air flow, causing your dryer to overheat, work longer, and wear out faster. From dryer vent cleanings to air duct cleanings, our team will get your home or commercial space working efficiently and safely.
Contact Us
Commercial Air Duct Cleaning and Residential Air Duct Cleaning in Edison, NJ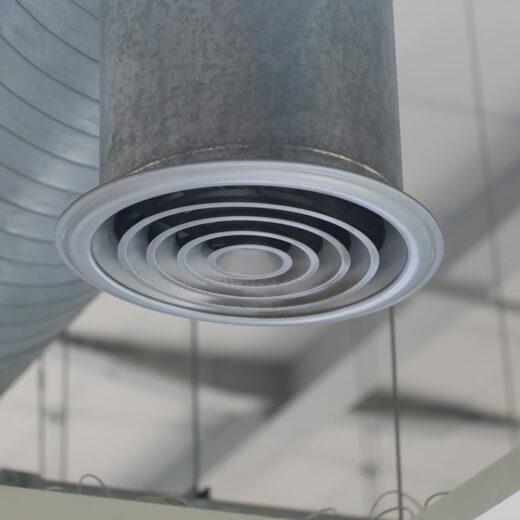 More and more we are seeing how important it is to find ways to save money, and having a commercial air duct cleaning provides you with ongoing savings in several different ways. First, with clean air ducts you will have all of your team members have better health, and that means less sick time with them out at home. Clean air ducts also put less stress on the equipment, allowing them to last longer and to use less energy on a daily basis to heat or cool your commercial space.
What works in a commercial setting also works in a residential setting. Residential air duct cleaning removes dust, pollen, pet dander, and other contaminants that lead to health issues such as excessive sneezing, sore throat, headaches, or worse. This means you will enjoy better health, lower costs for heating and cooling, and the need to clean due to dust and dirt will be minimized as well.
Dryer Vent Cleaning Services in Edison, New Jersey
Have you noticed that your clothes are hotter when you go to remove them from the dryer? Or that they are not dry after the first cycle? Odds are that if you are experiencing either of these that your dryer vent needs to be cleaned in Edison, New Jersey. The HVAC Cleaning Specialists dryer vent cleaning service will ensure that your dryer doesn't work as hard and that you will reduce the odds that you will experience a fire from the super dry lint.
You do regular maintenance on your residential or commercial building, and air duct cleaning and dryer vent cleaning should be part of that maintenance. In 1876, Thomas Edison set up his home and research laboratory in New Jersey on the site of an unsuccessful real estate development in Raritan Township called "Menlo Park". The Menlo Park lab was significant in that was one of the first laboratories to pursue practical, commercial applications of research. Contact our team for a professional cleaning that will save you money day after day.
---