Chimney Cleaning in Howell, NJ
Cleaning your chimney is essential, but you shouldn't make it a do-it-yourself project. Consider working with an experienced and qualified company when you need chimney cleaning in Howell, NJ, and the surrounding areas. HVAC Cleaning Specialists has the expertise and tools to effectively clean chimneys for fireplaces and wood-burning stoves to leave your property safe with improved indoor air quality.
As a family-owned business with almost two decades of experience, HVAC Cleaning Specialists provides professional cleaning services for various heating, cooling, and ventilation equipment. With our expertise and dedication to providing excellent service, our crew goes above and beyond to provide Howell residents with affordable, top-tier chimney cleaning services.
Contact Us
Chimney Sweep in Howell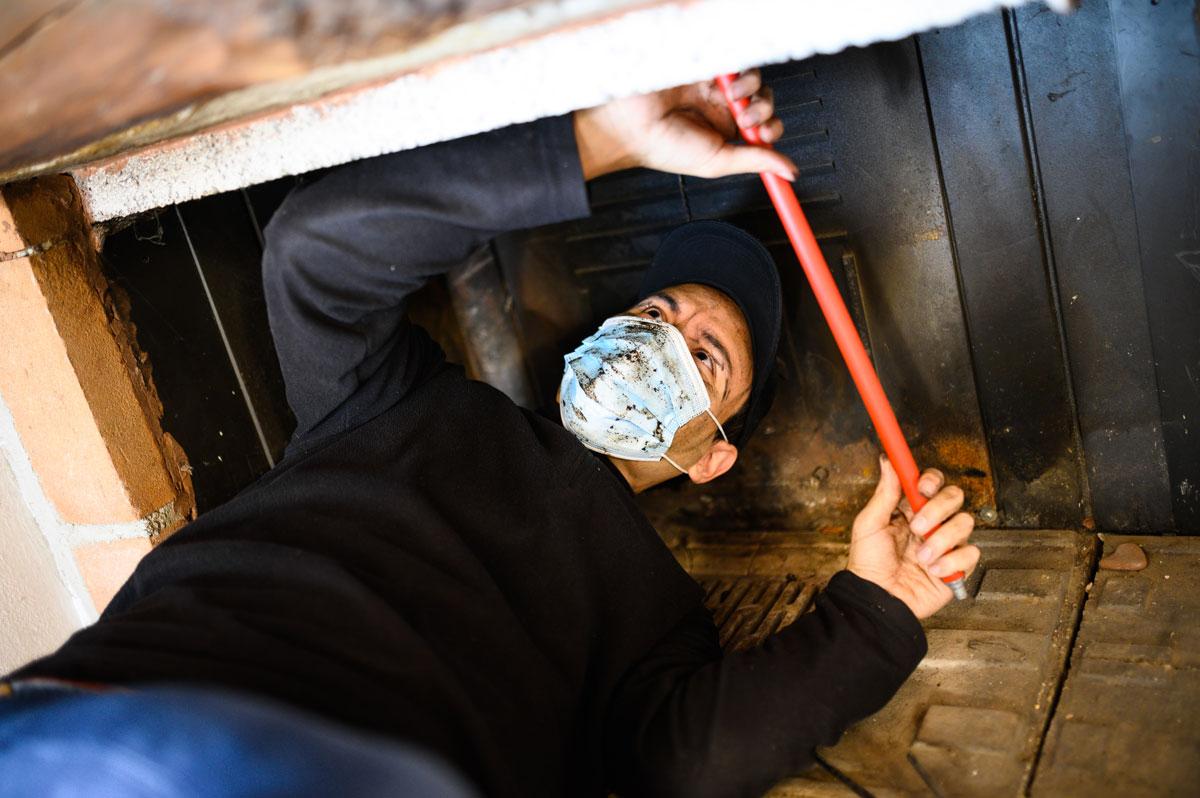 When people in Howell, NJ, and the surrounding areas burn wood in their chimneys, the fires produce a black, tarry substance called creosote. Creosote is a harmful and flammable byproduct of incomplete combustion of burnt wood. Over time, the residue will accumulate in chimneys and flue liners, which increases the risk of a fire and the release of deadly carbon monoxide.
Keep your chimney in excellent condition with the help of a certified chimney sweep. By scheduling chimney cleaning at least once each year with HVAC Cleaning Specialists, you can be confident your fireplace or wood-burning stove remains safe to use. We'll remove creosote and other debris from all parts of your chimney system or stove and inspect their safety components to ensure a job well done.
Furnace Cleaning in Howell, New Jersey
When Howell residents need help maintaining their HVAC systems for indoor comfort, they turn to HVAC Cleaning Specialists. Whether you prefer to relax in front of a fire each winter or use a furnace to keep your home cozy, our chimney sweep and furnace cleaning services will keep your home safe from carbon monoxide and other hazards.
Our father-son company performs detailed inspections to ensure we provide the best cleaning solutions to rid furnaces and chimneys of debris and creosote residue.
Howell is a stunning rural town in Monmouth County, NJ, with an easygoing appeal. Though the town has a relatively large population and plenty of commuters to nearby New York City, Howell is home to many scenic natural sites like the 1,204-acre Manasquan Reservoir and the Bear Swamp Natural Area with its wetlands and trails. Families also enjoy the town's ClimbZone recreation center with nearly 70 unique climbing walls for children.
Contact us today to book your appointment for chimney cleaning in Howell, NJ, and the surrounding areas.
---