Air Duct Cleaning and Dryer Vent Cleaning in Beachwood, NJ
We don't really think about it, but we breathe in a lot of different things with our indoor air in Beachwood, NJ, whether that's pollen, particulates, pet dander, fungus, or other substances. Keeping your indoor air quality in check with an air duct cleaning means a call to HVAC Cleaning Specialists. The same is true when it comes to your clothes dryers and making sure that they dry properly with dryer vent cleaning. Keeping all of your air vents free of debris allows you and your family to maintain their health while also saving energy and wear and tear on the machinery that you rely on every day. Talk with our team today to learn how dust and dirt can accumulate in your air ducts and dryer ducts and how that affects your whole building.
Contact Us
Residential and Commercial Air Duct Cleaning in Beachwood, NJ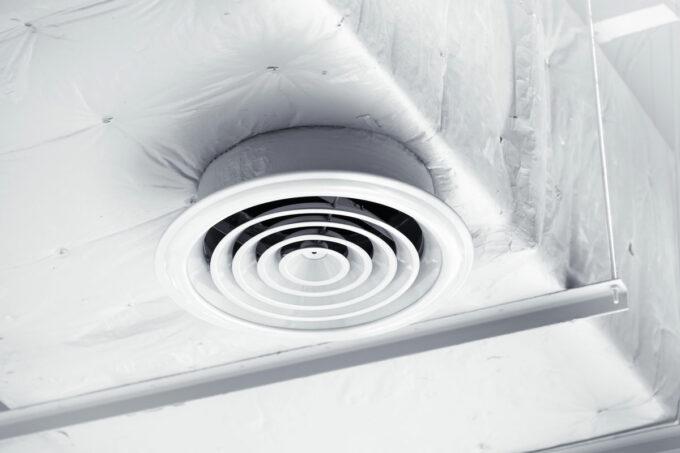 While the process that we use is straightforward, it results in clean air ducts no matter if it is a residential application or a commercial application. We first run a vacuum line to the main supply and return lines of the HVAC system in order to draw a negative pressure on the whole system. With this negative pressure going, we then blow high pressure air from each different room and vent to remove the easily dislodged dirt and other contaminants.
Our team then moves on with the physical air whip to really clean out all of the air ducts to remove any remaining contaminants. We clean everything up and return the system back to normal. You will quickly experience the difference in the air quality as all of the dust, pollen, and more are no longer being blown around the building. A commercial air duct cleaning operates the same way and everyone who uses the building will find it to be cleaner and more inviting.
Dryer Vent Cleaning in Beachwood, New Jersey
Clogged dryer vents lead to many preventable fires every year in Beachwood, New Jersey. A professional dryer vent cleaning not only will help to prevent a vent fire but will help your dryer to operate as it should, drying clothes with a single cycle. This will also help to lengthen the usable life of your dryer as it doesn't need to work as hard to dry your clothes. Contact HVAC Cleaning Specialists today to schedule your residential or commercial dryer vent cleaning.
Keep your equipment and your health in top working order with an air duct cleaning and dryer vent cleaning. What is now the borough of Beachwood dates its settlement to a 1914 plan backed by the publishers of the New-York Tribune, under which 1,763 acres of Berkeley Township were purchased and sectioned off as a summer colony called "Beachwood". Beachwood was originally governed under the Walsh Act commission form of government, which was maintained until the mid-1970s. Schedule your cleaning today with a call to our team.
---